If you choose and use high quality diamond blade correctly, they will provide good service life, good cutting speed and good value for money. Likewise, if you choose the wrong blade or misuse it, you will lose money by damaging the diamond blade for angle grinder or wearing it out quickly.
When choosing a diamond insert, drill or core, you need to consider a number of factors to ensure the best level of performance for your needs:
What price diamond blade do you need?
What is the most important price factor for you? The initial price of the blade, or the cost per cut? Different needs correspond to different prices. For occasional and less demanding tasks, it is common to choose from less expensive ridgid metal cutting diamond blade. For larger jobs, routine use, and professionals, it will actually be cheaper in the long run to opt for a higher priced blade as it will offer the lowest cost per cut.
The Material Being Cut of Diamond Blade
Before selecting a diamond concrete saw blades, the correct identification of the material to be cut or drilled is the most important factor in selecting an insert, drill bit or core. Matching the right product to the right material has a direct impact on cutting speed and product life.
Most materials fall into four categories: hard, medium-hard, medium-soft, and soft. The harder the cut material, the softer the bond that holds the diamond in place. This requires the adhesive to wear out and expose the diamond to cut the product and release the diamond, and render the blade useless before the diamond is glazed. Conversely, when cutting soft materials, it is important to have a strong bond to hold the diamond fragments and extend the life of the blade.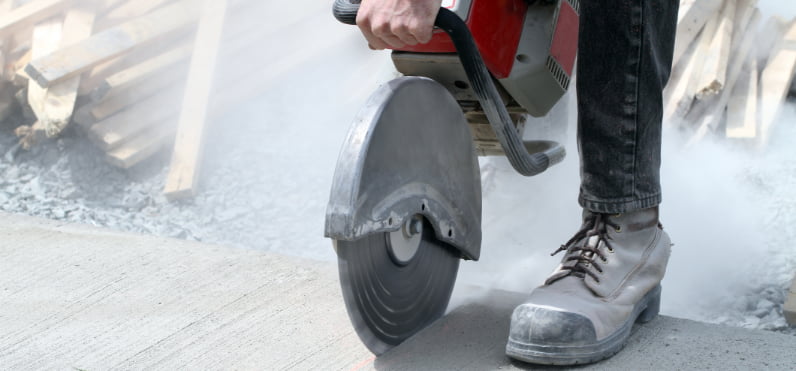 Many people choose the hardest blade and believe that it will cut everything. This is a misconception because a hard adhesive blade does not cut hard products. As a general rule, determine the material that is most often cut, or the material whose blade performance is most important. If you want to use a blade to cut more than one material (for example, asphalt and concrete), determine which material is cut most often and buy a blade that is appropriate for that material.
Saw Or Tile Cutter of Diamond Blade
What we need to consider is what kind of tile cutting equipment to use, because the blade needs to perfectly match and work with the speed and horsepower of the machine. It is worth noting that the cutting speed of the blade for cutting hard materials and tiles should not exceed 30-39m/s, otherwise there is a risk of damage. However, if you want to cut softer materials, such as limestone or wood, you can use blades with speeds of more than 40m/s. If you have any other questions, please contact the professional diamond blade and other diamond tools supplier – BSP Tools.